PHOTO-SPECIAL 10
On the 20th of January 2007, a total of 6 new Class 66 loco's was transported through Canada to the port of Halifax (Nova Scotia) for shipping to Europe. The following loco's were transported: Freightliner U.K. 66623 ("Bardon Aggregates" livery), 66624 (standard livery), Freightliner Poland EU02, EU03, and European Class 66's EU08, EU09. These are EMD temporary numbers. The EU02 and EU03 are in standard green/yellow "Freightliner PL" livery, the EU08 and EU09 are standard grey without markings.
All loco's are already shipped with Jumboship MV Fairload. The UK loco's will be brought to Newport Docks, the other units to Rotterdam.

Thanks to Chris van der Heide for the pictures!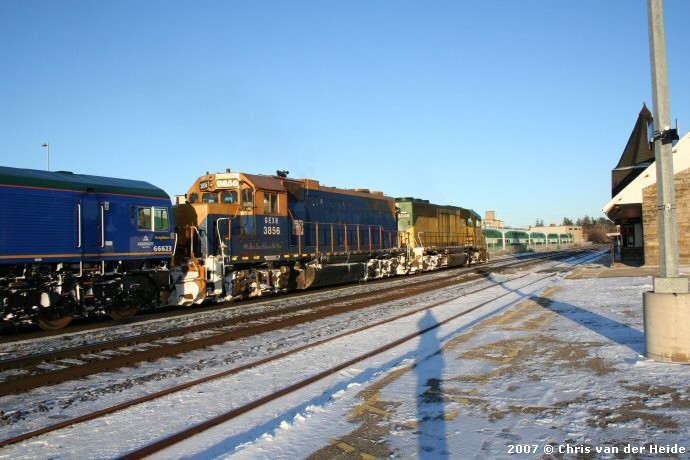 Freightliner 66623 is the first loco behind the two hauling GEXR loco's. Photo: Chris van der Heide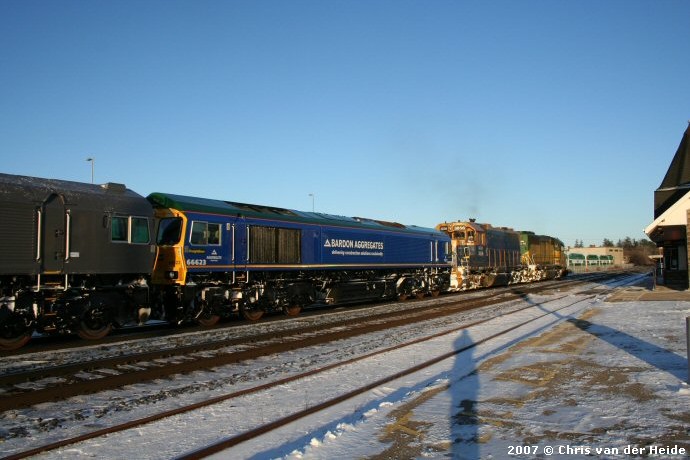 Freightliner 66623, the grey one left is EU08. Photo: Chris van der Heide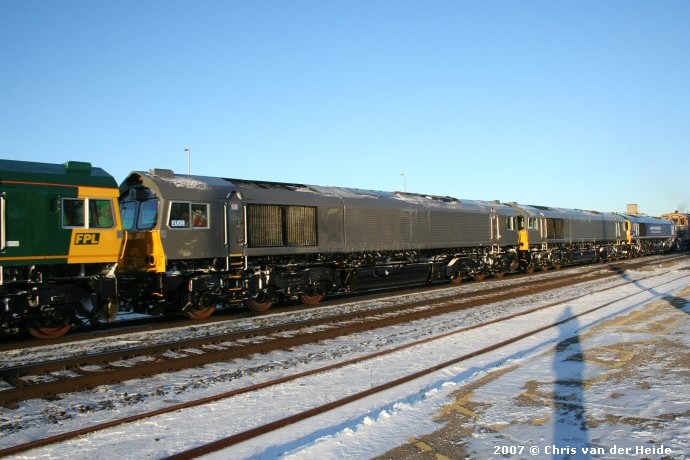 EU09 between EU03 (left) and EU08 (right). Photo: Chris van der Heide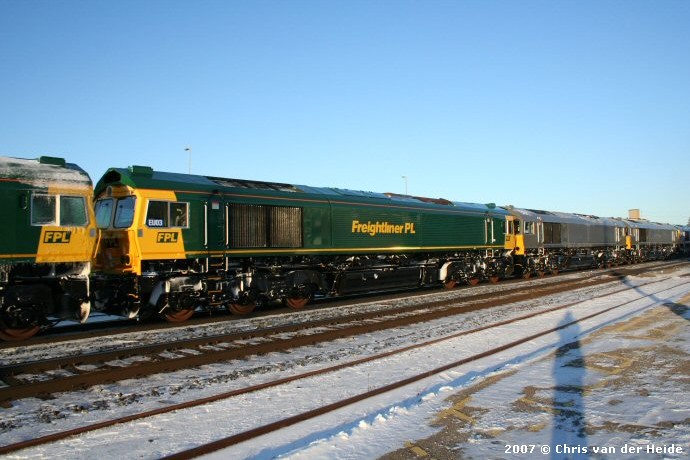 EU03 between EU02 (left) and EU09 (right). Photo: Chris van der Heide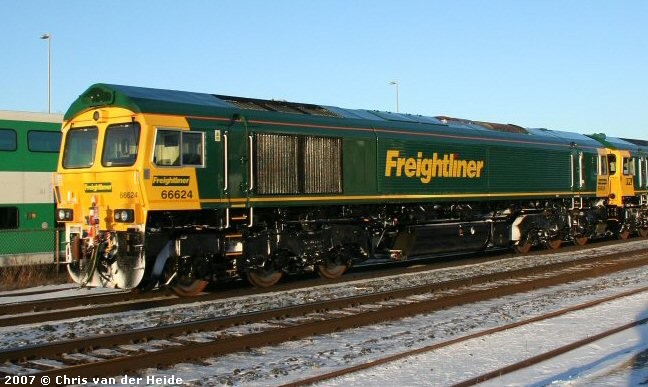 Freightliner UK 66624 is the last one of the transport. Photo: Chris van der Heide
---