PHOTO-SPECIAL 11
A large batch of 8 loco's was transported from Halifax (Nova Scotia, Canada) to Newport Docks (U.K.) by Jumboship MV Fairload. The ship arrived there on Monday 5 February 2007. The day after 2 loco's were unloaded: Freightliner UK 66623 (Bardon Aggregates livery) and 66624. The other loco's on board were destinated for Rotterdam. These are 4 green/yellow loco's for Freightliner Poland (EU02 to EU05) and 2 grey European 66's (EU08 and EU09).
After arriving in Rotterdam, all 6 loco's will be brought to Tilburg Works for final assembling.

Thanks to Tom Bartlett and Colin Bowen for sending the pictures!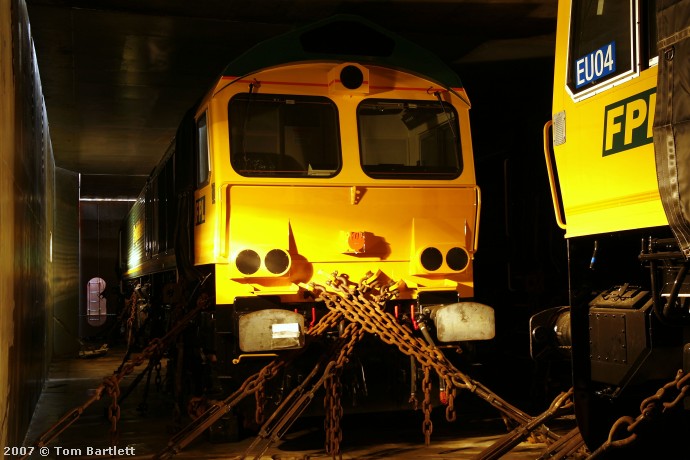 Freightliner Poland EU02. Photo: Tom Bartlett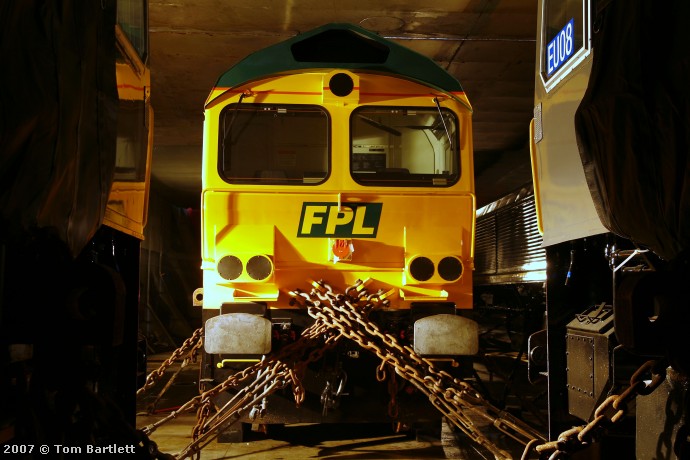 Freightliner Poland EU03. Photo: Tom Bartlett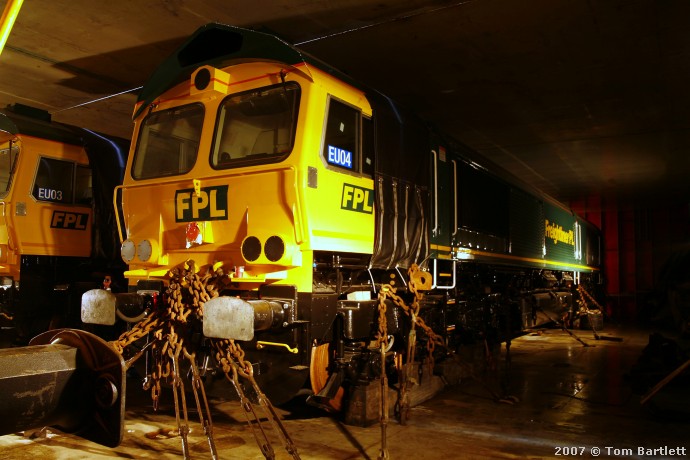 Freightliner Poland EU04. Photo: Tom Bartlett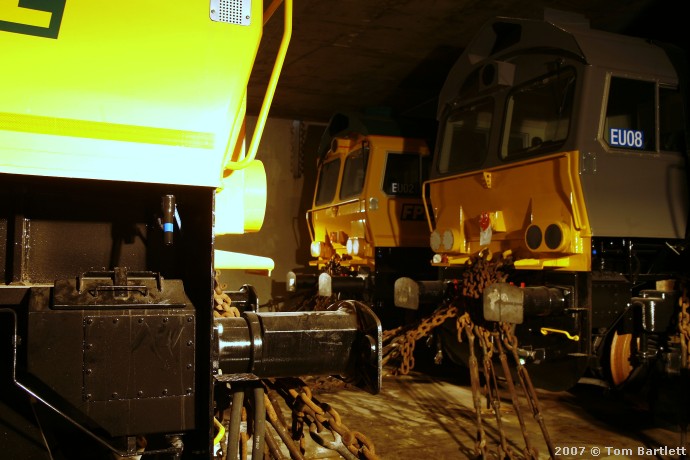 European Class 66 EU08. Photo: Tom Bartlett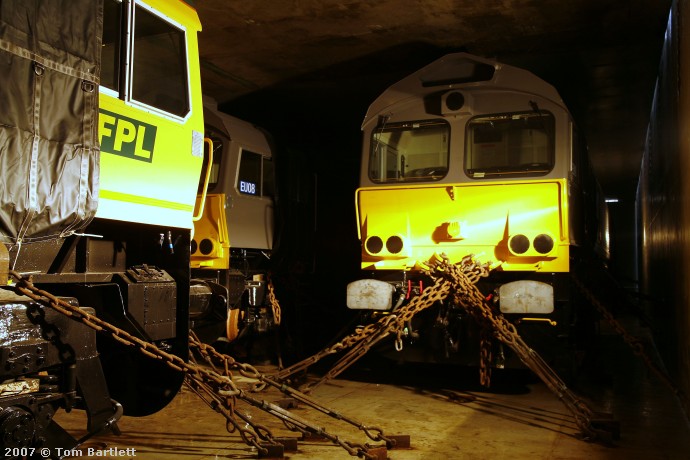 European Class 66 EU09. Photo: Tom Bartlett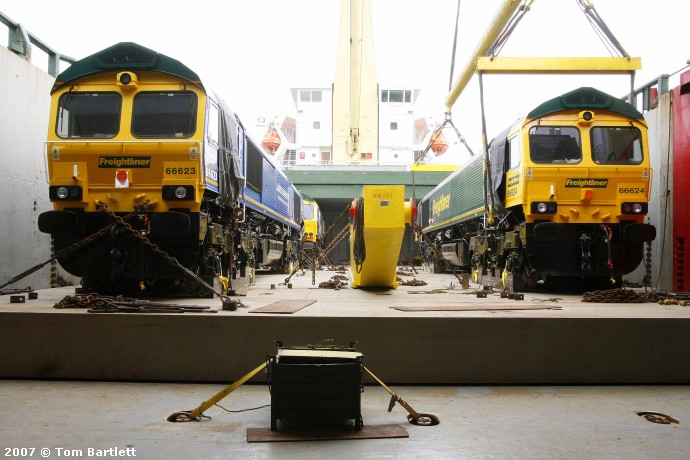 Freightliner UK 66623 and 66624. Photo: Tom Bartlett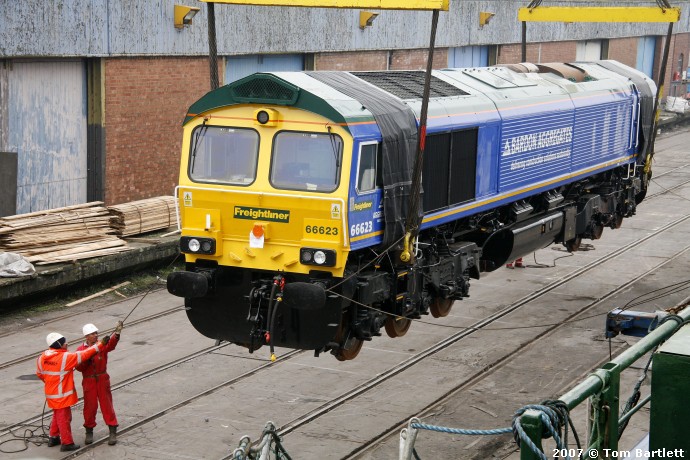 Freightliner UK 66623. Photo: Tom Bartlett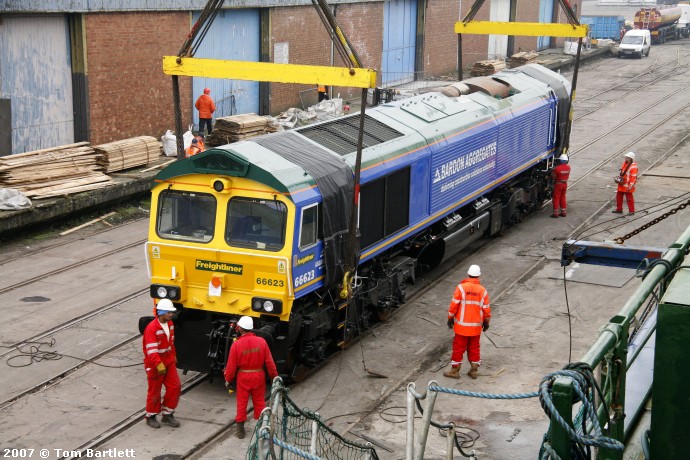 Freightliner UK 66623. Photo: Tom Bartlett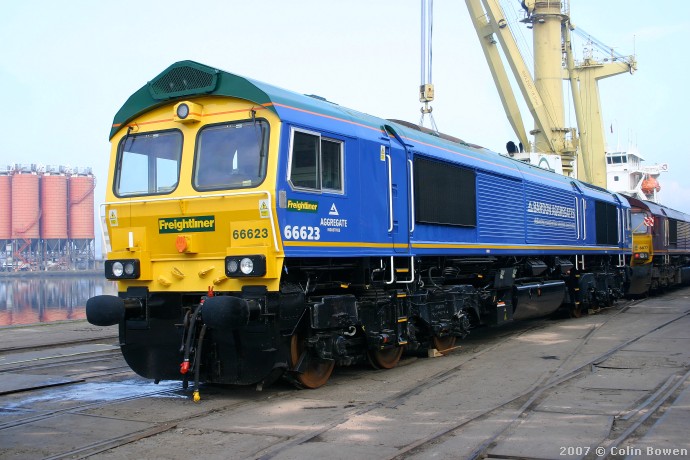 Freightliner UK 66623. Photo: Colin Bowen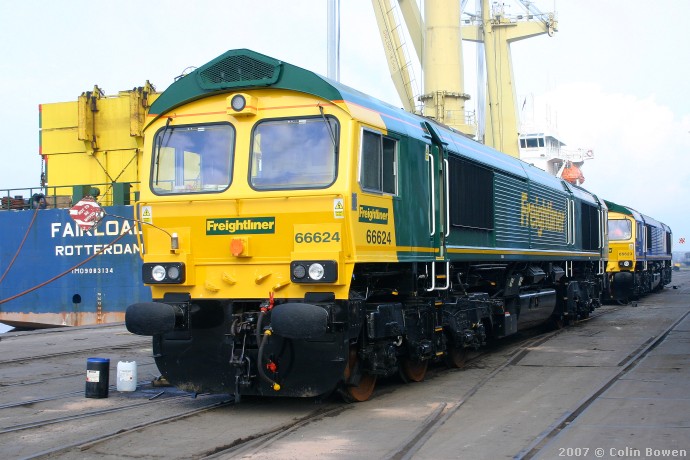 Freightliner UK 66624. Photo: Colin Bowen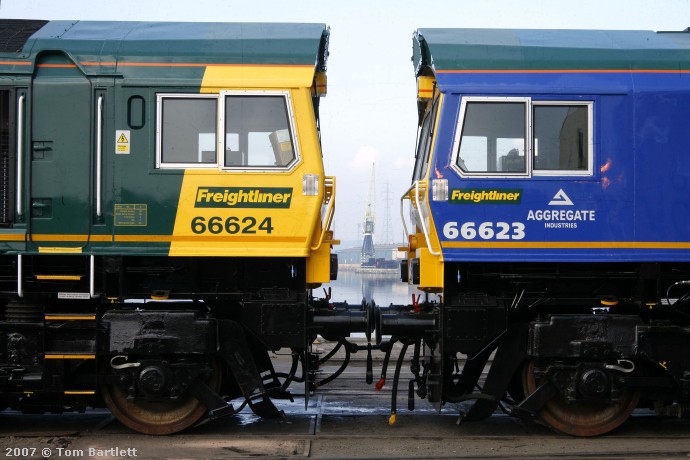 Freightliner UK 66623 and 66624. Photo: Tom Bartlett
---