PHOTO-SPECIAL 12
At the end of March 2007, a new batch of 8 Class 66 locomotives was transported from Halifax (Nova Scotia, Canada) to Newport Docks (U.K.) by Jumboship MV Fairlift. On board were Freightliner UK 66582-66586 and 66625 (all from order 20058772) and European EU06 and EU07 (from order 20058725). The UK ones were unloaded on March 26th and 27th as shown on the pictures below.
After that, the MV Fairlift headed to Rotterdam for unloading the EU06 and EU07 on March 30th. Next batch of 66s from Canada will be end of April.

Thanks to Tom Bartlett for sending pictures again!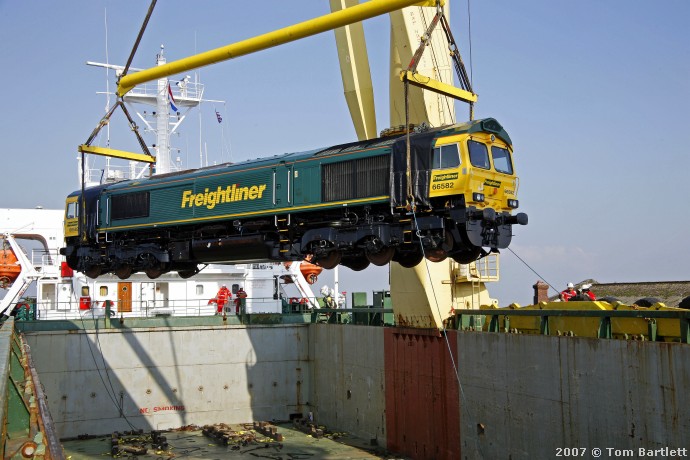 Freightliner UK 66582. Photo: Tom Bartlett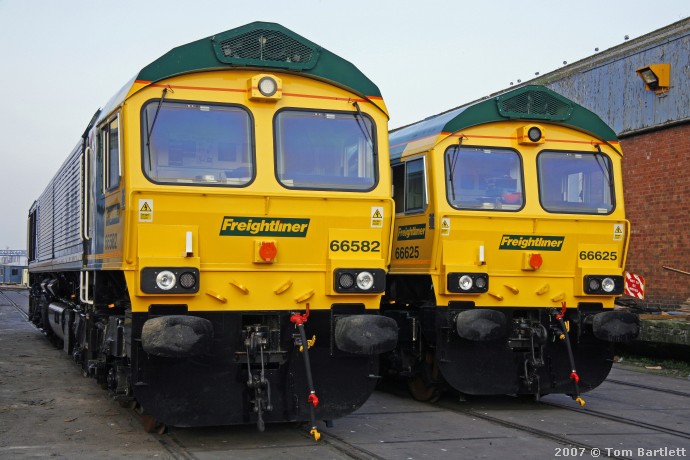 Freightliner UK 66582 and 66625. Photo: Tom Bartlett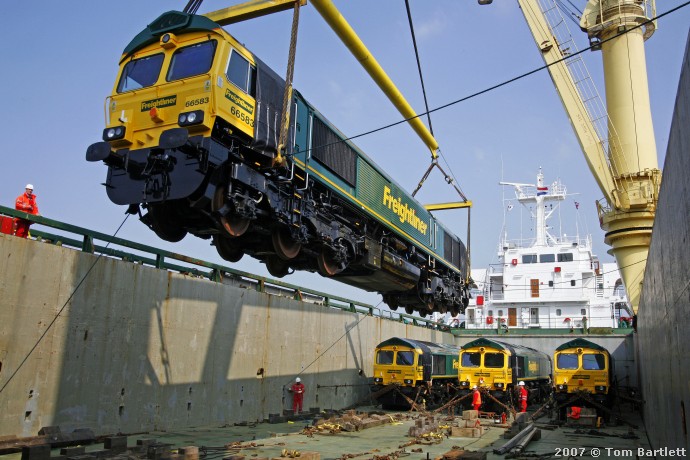 Freightliner UK 66583. Photo: Tom Bartlett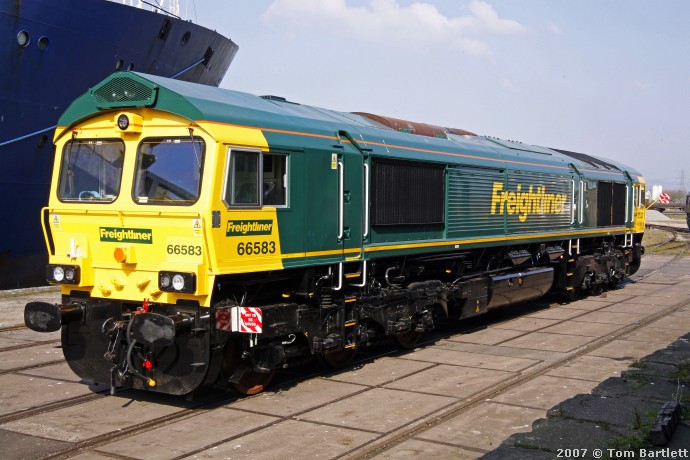 Freightliner UK 66583. Photo: Tom Bartlett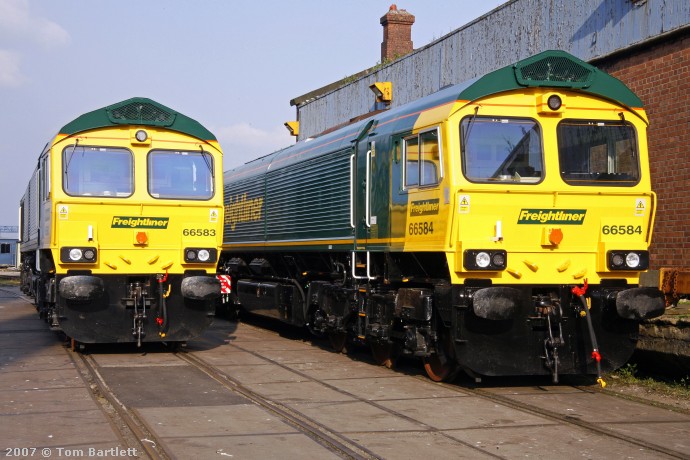 Freightliner UK 66583 and 66584. Photo: Tom Bartlett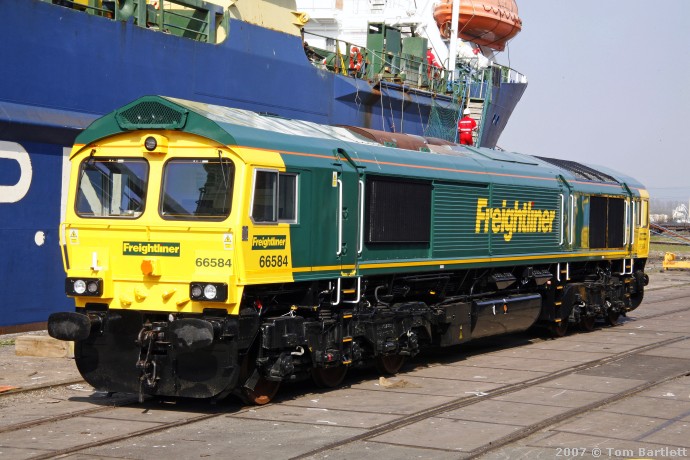 Freightliner UK 66584. Photo: Tom Bartlett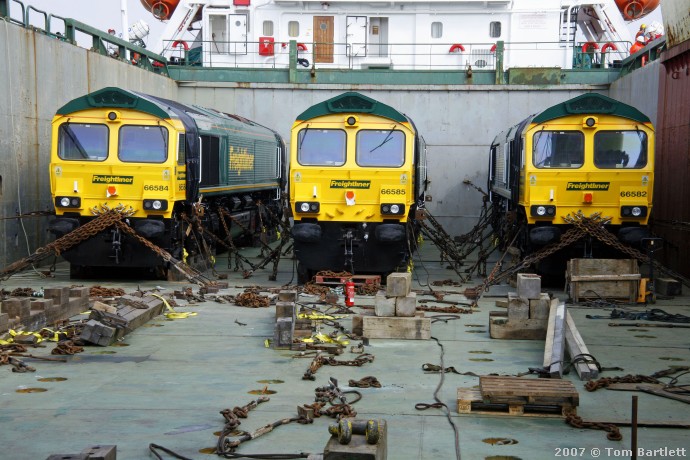 Freightliner UK 66584 with 66585 and 66582. Photo: Tom Bartlett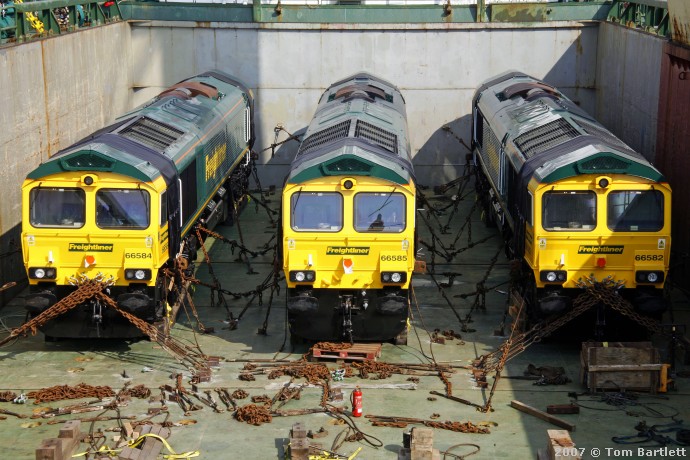 Freightliner UK 66584 with 66585 and 66582. Photo: Tom Bartlett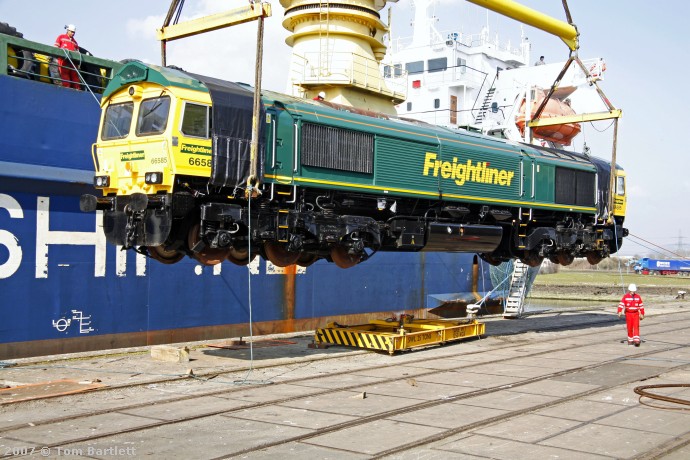 Freightliner UK 66585. Photo: Tom Bartlett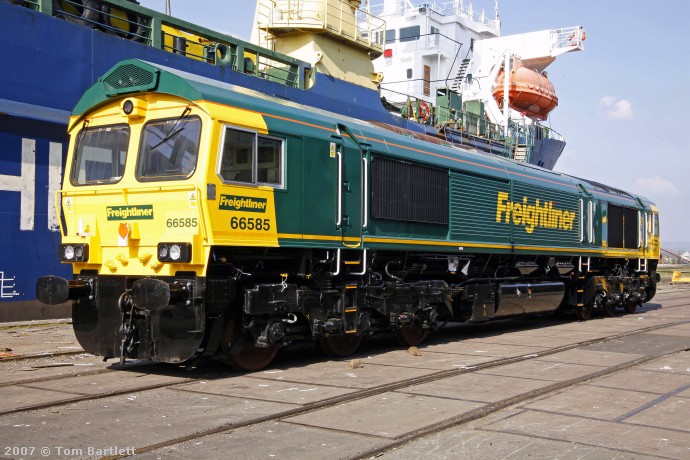 Freightliner UK 66585. Photo: Tom Bartlett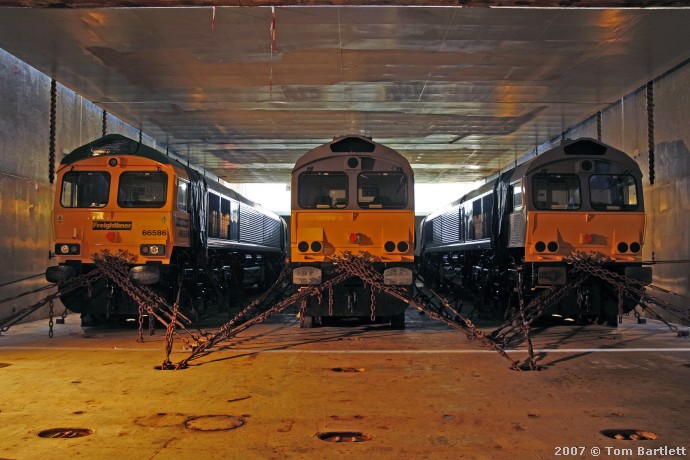 Freightliner UK 66586 with European EU07 and EU06. Photo: Tom Bartlett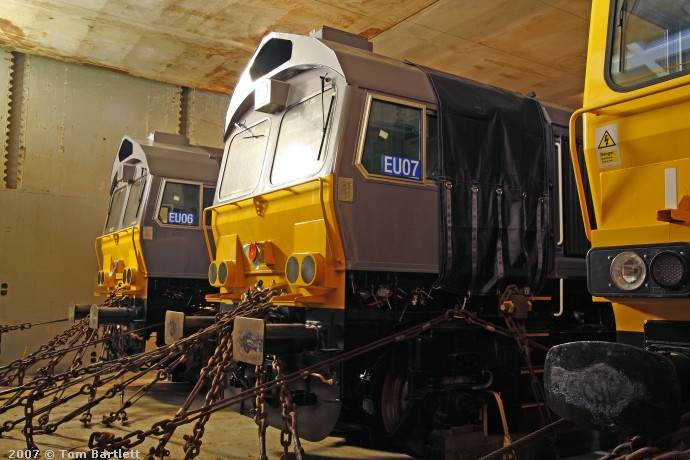 European 66s EU06 and EU07. Photo: Tom Bartlett
---