PHOTO-SPECIAL 13
Finally, after several months of final assembling, the first four Class 66 locomotives for Freightliner Poland, were released from NedTrain works at Tilburg (The Netherlands). On the 9th of August 2007, the loco's 66001-66004 (EMD 20058725-002/-005) were transported to Venlo (NL) by DLC DE 6307. The transport through Germany to Poland was done by HGK 185 526-1 on the next day.
The other three loco's for Freightliner (EMD 20058725-012/-014) are still at Tilburg and will go to Poland later this year.

Thanks to everyone for sending pictures!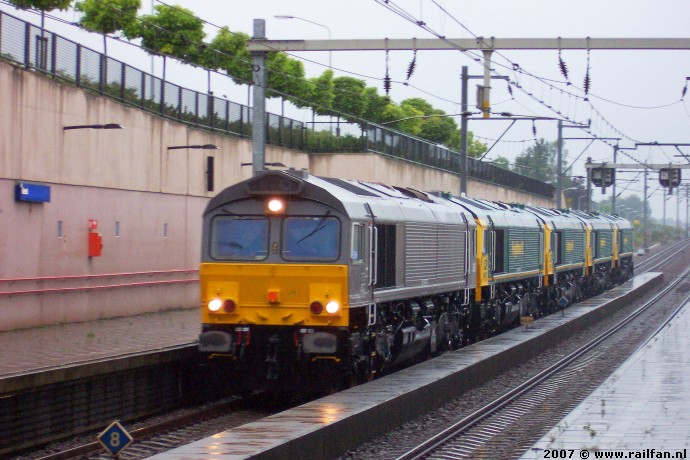 DLC DE6307 + FPL 66003+66001+66004+66002. Place: Best (NL). Photo: Rogier Immers/www.railfan.nl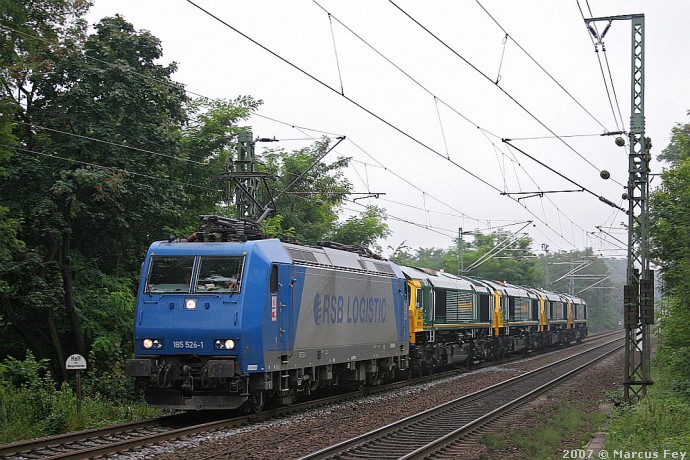 HGK 185 526-1 + FPL 66002+66004+66001+66003. Place: Solingen Ohligs (Germany). Photo: Marcus Fey/www.lokomotive-online.de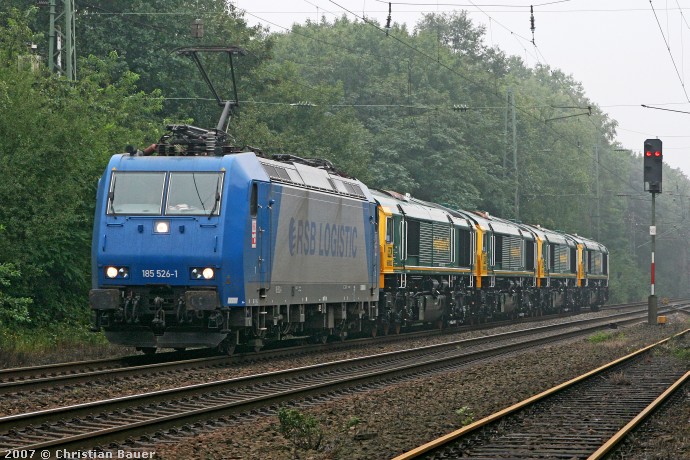 HGK 185 526-1 + FPL 66002+66004+66001+66003. Place: Leverkusen (Germany). Photo: Christian Bauer/www.bahnmedia.com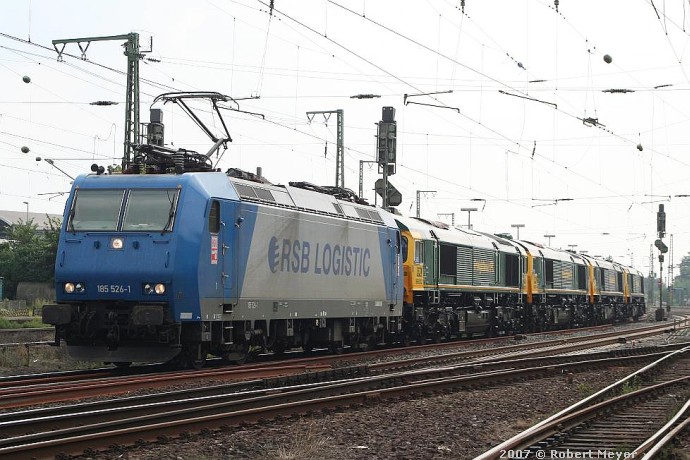 HGK 185 526-1 + FPL 66002+66004+66001+66003. Place: Brackwede (Germany). Photo: Robert Meyer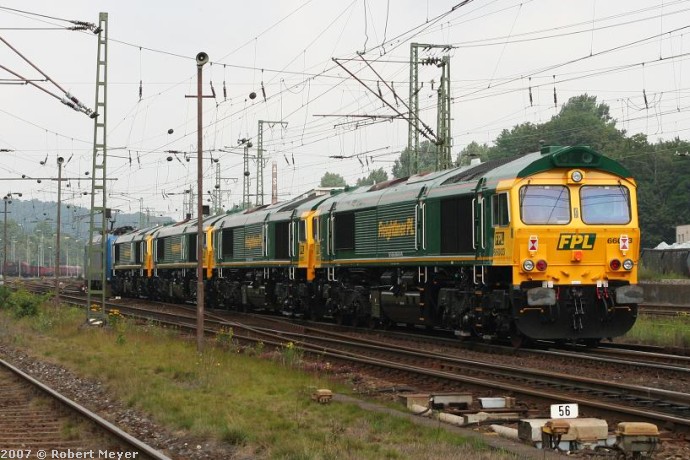 HGK 185 526-1 + FPL 66002+66004+66001+66003. Place: Brackwede (Germany). Photo: Robert Meyer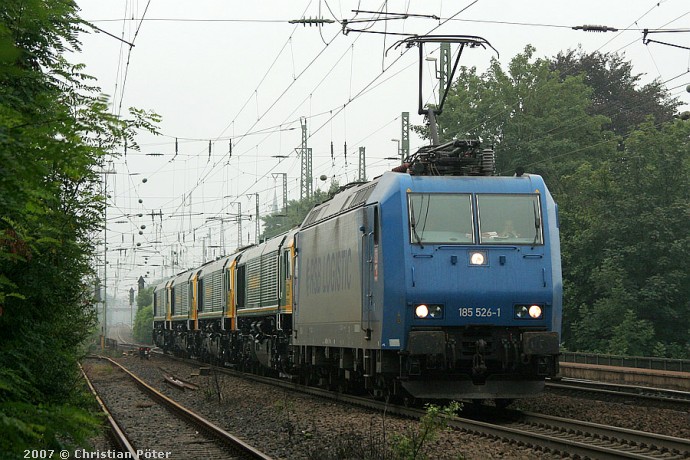 HGK 185 526-1 + FPL 66002+66004+66001+66003. Place: Solingen (Germany). Photo: Christian Pöter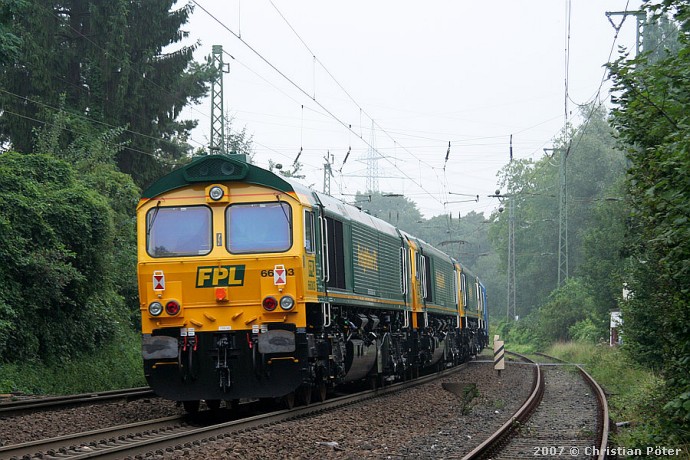 HGK 185 526-1 + FPL 66002+66004+66001+66003. Place: Solingen (Germany). Photo: Christian Pöter
---