PHOTO-SPECIAL 17
On the 4th of March 2008 the Euro Cargo Rail locos 77001, 77002 and 77010 were unloaded from Jumboship MV Fairlift in Rotterdam (Waalhaven Heijplaat). The ship arrived there yesterday after a long voyage overseas from Halifax, Nova Scotia, Canada.
Also on the ship were 9 Indonesian G26MC-2 locos for PJKA. The Fairlift will sail off soon for Jemen and Indonesia.
Transport of the ECR locos will take place soon to the NedTrain workshop in Tilburg. There are 10 ECR locos now in The Netherlands, all still to be delivered from Tilburg.

All pictures copyright by Sander Broerse.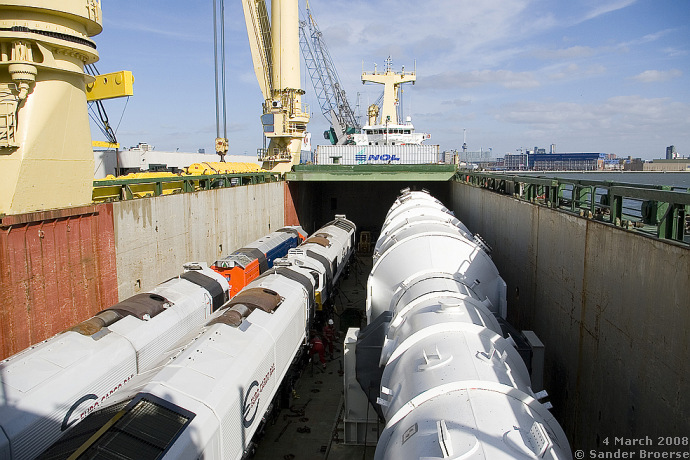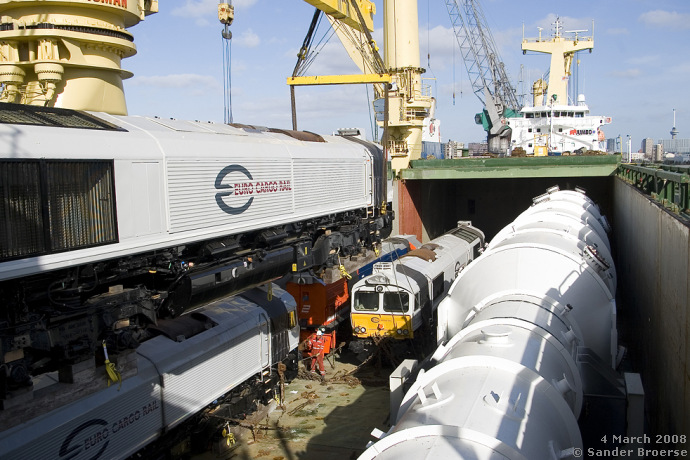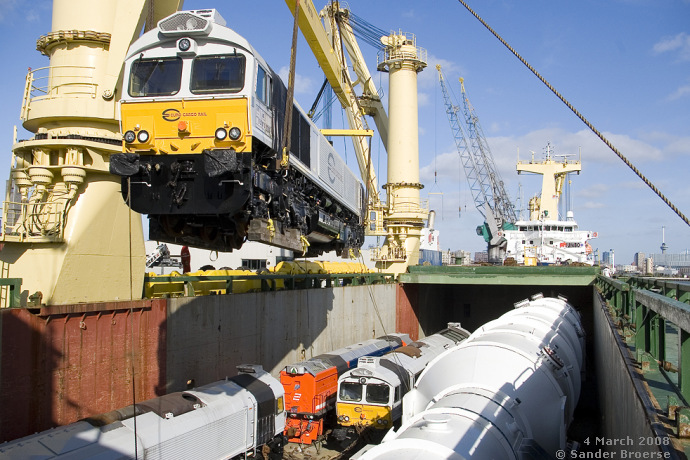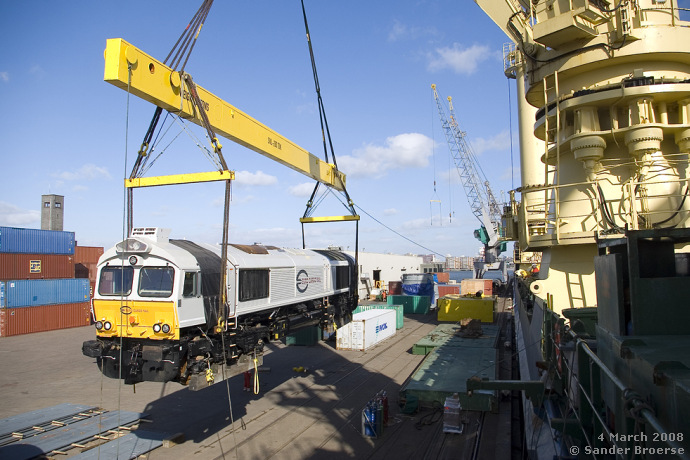 On the 6th of March the three locos were get off the docks, when hauled by Railion loco 6460. Later that day the transport left Rotterdam Waalhaven for Tilburg NedTrain works to meet all other 7 ECR locos.
All pictures copyright by Sander Broerse.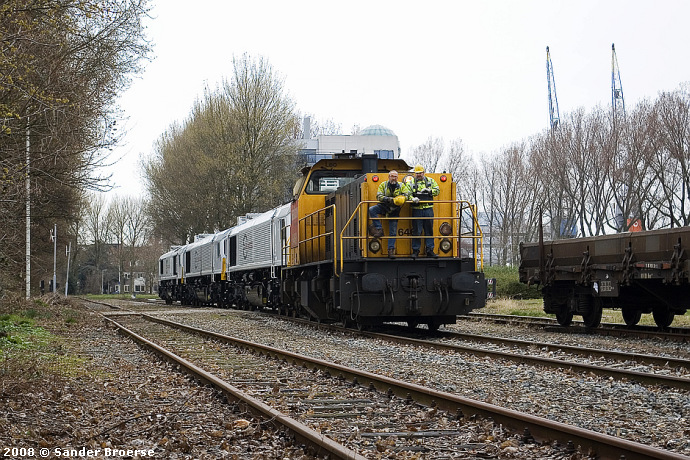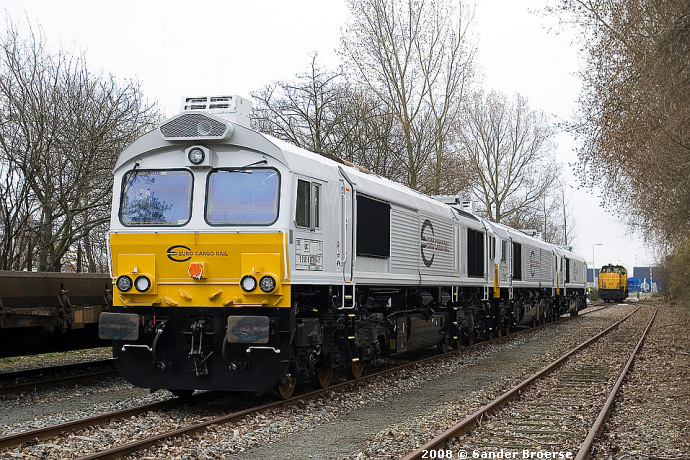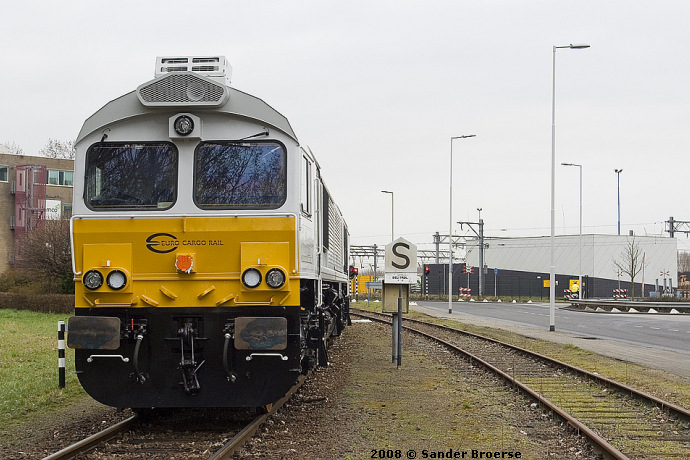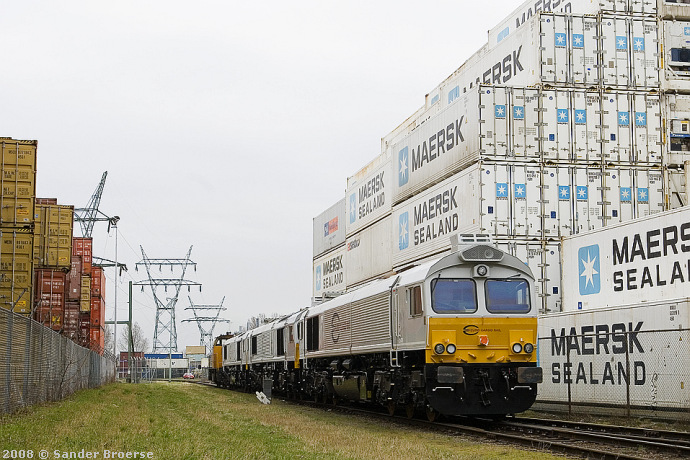 ---